Cryptocurrency is a term frequently heard in the financial sector. Thus, more people are getting interested in the subject. Numerous online courses are available to help you learn about cryptocurrencies and related subjects. Here are some ways that will help you learn more about the projects and activities you can do with cryptocurrencies.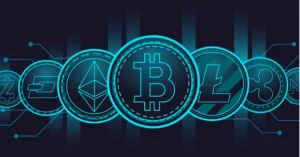 Some online platforms such as Coursera and Udemy can help you to learn more about cryptocurrencies. These online platforms provide many online courses to teach crypto-related subjects. For paid courses, platforms will offer a preview of the course they offer so that you will get an idea of what you will learn from the course before paying. So you can choose a course that fits your needs. You may also check reviews to find people's opinions about the course. Some physical institutions also provide crypto courses. You may rely on recommendations to choose a good one.
You can learn about cryptocurrencies without paying also. You can find several sources that offer courses and educational materials like write-ups, graphics, and educational materials for free to help you get a deeper understanding of the crypto market. Below are some popular platforms that offer free sources.
YouTube
YouTube is one of the best sources to learn about cryptocurrencies for free. You can get several videos from organizations and experts. Popular crypto companies such as Coinbase and Binance have YouTube channels to post educational content and updates for visitors and students. Thus, you can avoid fake content from YouTubers who are just waiting for views and clicks. You may subscribe to reliable channels to get updated videos on cryptocurrencies.
Blogs
Blogs on cryptocurrencies offer detailed information. You can search for the topic on your search engine and it will offer you plenty of blogs related to your subject. Some blogs also offer detailed news on different crypto events and projects. Content creators and experts create write-ups, videos, and other content for informational and educational purposes. Some popular crypto exchanges also provide blogs and content to help their users to get a deeper understanding of their services.
Interact With Other Crypto Users
One of the best ways to learn more about cryptocurrencies is to talk with people who know more about the subject. There are crypto communities that let you find users of various levels so that you can learn more. You can also get into forums that give you chances to interact with crypto experts and solve your doubts. You also get suggestions on crypto events and topics from experts. You can find many online communities and forums on cryptocurrencies. Most of the popular crypto platforms and exchanges have online forums and communities to help users interact with each other. These platforms will be mostly on Reddit, Twitter, Discord, and Telegram.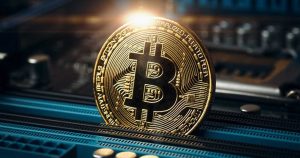 Practice What You Learned
You have to practice what you learned to get used to the systems and procedures of cryptocurrencies. You may browse to find websites and platforms to get familiar with different processes and procedures.